You are here
Chair of Vehicle Mechatronics
Project "AutomatedTrain:" Trains Run Fully Automated and Driverless
Ten partners, including TU Dresden, are researching technological solutions for implementing fully automated driving on main and branch lines.
Dresden, August 10, 2023. For a successful and sustainable turnaround in transport and traffic policy, railroads are an important factor of success. This includes more people using the rail system instead of their own cars and more goods being transported by rail instead of by truck via the highways. The prerequisites for this are punctuality, flexibility, high frequency, and affordability of rail services. Digitization also plays a major role in this.
This is where the "AutomatedTrain" research project comes in. A total of 10 partners are involved, including the TU Dresden with its "Friedrich List" Faculty of Transport and Traffic Sciences. The project will run for just over three years and is being funded by the German Federal Ministry of Economic Affairs and Climate Action (BMWK) with around € 42.6 million.
Focus: Developing and Demonstrating Technological Solutions
As part of the "AutomatedTrain" project, key technological solution approaches for implementing fully automated driving on main and branch lines (so-called ATO GoA4) are to be developed and demonstrated in a joint project by industry, rail transport companies, infrastructure operators, and research institutions. The focus is on three aspects:
The inquiry of operational requirements from the railroad sector for fully automated driving, ...
...derived from this, the creation of a system architecture for a fully automated vehicle with consistent inclusion of approval issues.
The implementation and integration of jointly developed technical solutions in the laboratory and on two trains from different manufacturers, with the aim of creating a holistic basis for future innovations in the rail sector on the way to automated driving on rails.
Solution approach: Building on Concepts from Automated Road Traffic
In the "AutomatedTrain" project, the partners will test fully automated provisioning and stabling of trains over the next three years until September 2026. Intelligent sensor technology enables the vehicles to recognize their surroundings and react independently to obstacles - comparable to automated driving on the road. The development of automated rail transport will be accelerated by transferring concepts of automated operation and associated sensor technology already developed for road vehicles as well as from other industrial sectors to the railways.
The overall project is divided into eight technical subprojects: Localization, Environment Detection, Incident Prevention, Vehicle Automation, Digital Map, Data Factory, Computer Platform, and Diagnosis. A modular, manufacturer-independent solution is to be developed.
TU Dresden Traffic Researchers Work on Diagnostic Validation of the Environment Detection System
As part of the project, the Chair of Vehicle Mechatronics at TU Dresden is contributing to the diagnostic validation of the environment detection system (Perception-Train-Front-Monitor; PER-TFM). Here, the traffic researchers plan to implement exemplary methods of predictive fault detection for operationally relevant, complex fault cases of the PER-TFM system, consisting of lidar, radar, and camera sensor systems. In a first step, algorithms are implemented to estimate component-specific States of Health (SOH).
Based on this, the scientists of the TU Dresden will derive health monitors for the functions of the PER-TFM system as a whole. Health monitors provide information about the conditions in which system functions can still be fulfilled – for example, the degree of degradation of system components (e.g. dirty sensors, weather-related influences, defects, etc.). The health monitors function as an input of a fault management system and can prompt reduced speed or a sensor cleaning at the next station, for example.
Further links:
In the 'AutomatedTrain' project, proven technologies from automotive engineering are adapted to the requirements of rail operations. By applying automotive diagnostic standards such as UDS, ODX and SOVD, a contribution to the modularization of software and hardware components of future rail architectures is to be made from a diagnostic point of view. In this way, faults will be detected automatically and processed more quickly in the future by means of a holistic approach.
Dipl.-Ing. Marc David Rabe – Subprojectmanager "AutomatedTrain" at TU Dresden
Rail and Fully Automated Driving
Fully automated rail travel promises significant improvements of today's rail operations: It will increase the availability of the rail system and the flexibility of vehicles. It will also lay the foundations for increased capacity and quality as well as improved punctuality in rail traffic – even at off-peak times and on less frequented routes.
Numbers, data, facts about the project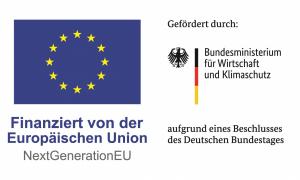 - A total of ten partners from various industries are working together on the project: DB Netz AG, Bosch Engineering GmbH, Codewerk GmbH, DB Regio AG, duagon Germany GmbH, IAV GmbH, ITK Engineering GmbH, Red Hat GmbH, Siemens Mobility GmbH and TU Dresden.
- The results of the project are to be presented at InnoTrans, the international trade fair for rail and transport technology, in 2026.
- Funded with around € 42.6 million in the "New Vehicle and Systems Technologies" funding program by the Federal Ministry of Economic Affairs and Climate Action (BMWK) based on a resolution of the German Bundestag. The project is co-funded by the EU (The Recovery and Resilience Facility).
Contact TU Dresden
Dipl.-Ing. Marc David Rabe
Chair of Vehicle Mechatronics
"Friedrich List" Faculty of Transport and Traffic Science, TU Dresden
Mail: marc.rabe@tu-dresden.de